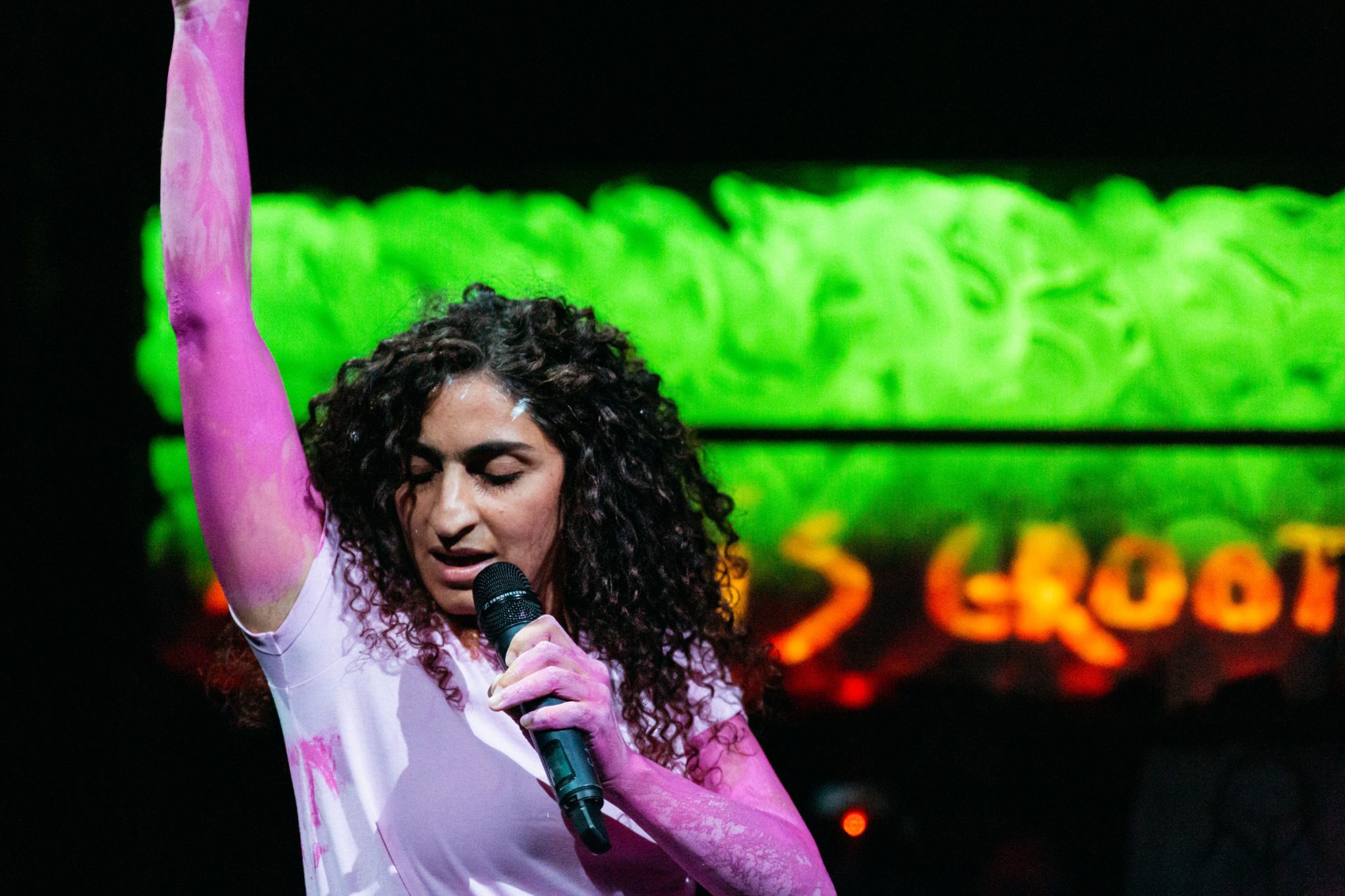 SONGS FOR NO ONE
NASTARAN RAZAWI KHORASANI (Netherlands/Iran)
When?
Sat 21 Oct 2023
2pm
Where?
Carriageworks Theatre
The Electric Press,
3 Millennium Square,
Leeds LS2 3AD
What?
Theatre
Tickets
Pay What You Can £2–£25
Recommended price £15
Plus booking fees
Join Nastaran Razawi Khorasani on a journey through the invisible stories of an Iranian boy and girl living under dictatorship.
Based on real life telephone conversations, this evocative solo performance includes dialogues, poems and songs to reveal the lives and realities of those who are not often visible.
Having left Iran as a refugee in her own childhood, Razawi Khorasani reflects on the fragility of freedom. She asks what it means to live under a dictatorship and explores what ideas and dreams give the younger generation hope.
Your Experience
What to expect
This is a seated performance within a theatre venue. The performance includes spoken text, video and sound.
Language
Farsi, with English and Dutch surtitles
Content guidance
Contains loud music (ear plugs will be available). Contains references to oppression and censorship.
Access information
Surtitles
Contains English surtitles.
Step free access
There is step free access to the event and there are accessible toilets at the venue.
Rest area
A rest space is available.
Seating
The tiered seating is high-backed.
Access tickets & wheelchair spaces
Accessible tickets can be bought online at Leeds Ticket Hub or over the phone on 0113 376 0318. Wheelchair spaces can only be booked over the phone. 
Open door policy
We have an open door policy across all shows at Transform, meaning ticket bookers are welcome to come and go as they need.
More information
Head to Transform's Access page for more information.
Credits
A production from the Kobe collectief. Co-producers BNG Bank Theaterprijs, Maas Theater and Dance, Theaterfestival Boulevard in collaboration with Het Nationale Theater, We Are Public and Workspacebrussels.
Performances at Transform 23 supported by the The Embassy of the Kingdom of the Netherlands for the UK and Ireland and LEEDS 2023: Year of Culture
You may also like: