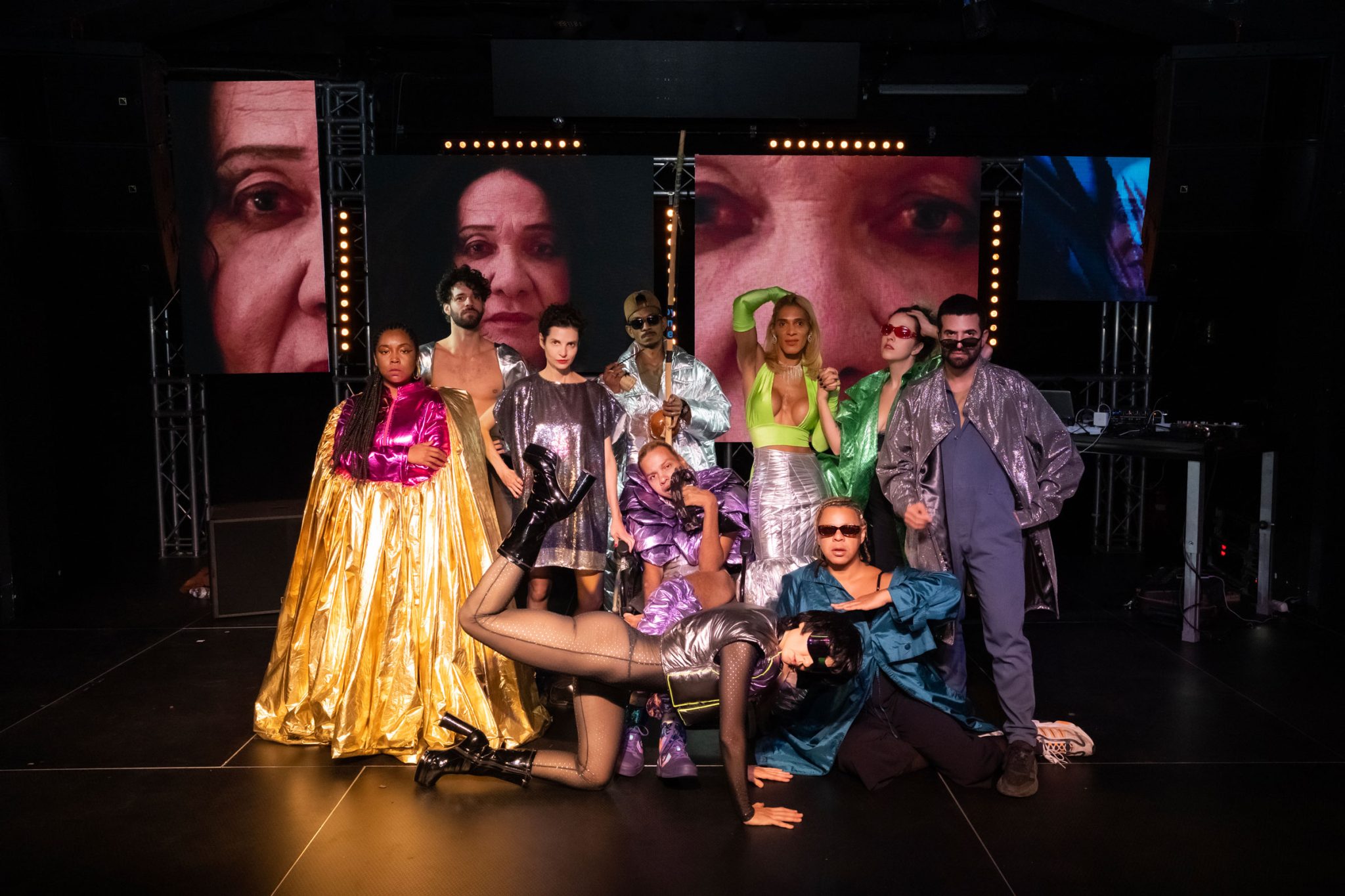 PUMPITOPERA TRANSATLANTICA
MEXA (Brazil)
When?
Thu 19 Oct 2023 -
Sat 21 Oct 2023
9pm
Where?
The Warehouse In Holbeck
Crosby Street
Leeds LS11 9RQ
What?
Theatre, Performance, Club
Tickets
Pay What You Can £2–£25
Recommended price £15
Plus booking fees
Brazilian artist collective MEXA present a vivid reimagining of Homer's Odyssey, combining operatic vocals, 90s pop music and personal stories to create an everyday epic which is both dazzling and entertaining.
MEXA was formed in 2015 following episodes of violence in homeless shelters in São Paulo. Central to Pumpitopera Transatlantica is a question around heroic paths: how might we look at these individual stories and trajectories from a mythological perspective?
In their own personal odysseys, as mothers, racialised and LGBTQIA+ people, they have found a safe haven in queer nightlife, performances and drag shows.
This thrilling, immersive performance merges club culture with dance, music and video to tell their individual stories and create a new epic. Three years in the making, Transform has been working with MEXA and São Paulo based cultural space Casa Do Povo since 2020 to develop this new production.
Pumpitopera Transatlantica micro-commissions
Around the show, local artists Roma Loudun, Nicky Murmann, Mayowa Ogunnaike and Bakani Pick-up have been invited to create micro-performances and interventions inspired by the theme of odyssey.
Roma, Nicky and Mayowa's works can be seen prior to the performances of Pumpitopera Transatlantica and Bakani's work can be experienced as part of final night party CLUB ODYSSEY.
Your Experience
What to expect
This performance is presented in a warehouse space. There is a flexible seating arrangement of benches and chairs. Audiences are welcome to get up and dance for parts of the show. The performance includes spoken text, music and movement.
Language
Brazilian Portuguese, with English surtitles
Content guidance
Contains loud music (ear plugs will be available). Includes references to transphobia, homelessness, assault, and drug use. This performance includes nudity.
Access information
Surtitles
Contains English Surtitles.
Step free access
There is step free access to the event and there are accessible toilets at the venue.
Seating
Most of the seating is high-backed chairs.
Rest area
A rest area is available.
Open door policy
We have an open door policy across all shows at Transform, meaning ticket holders are welcome to come and go as they need.
More information
Head to Transform's access page for more information.
Credits
Co-produced and commissioned by Casa do Povo & Transform. Supported by LEEDS 2023 Year of Culture. 
Supported by the Secretariat for Culture and Creative Economy of the State of Sao Paulo and the Ministry of Culture. 
You may also like: