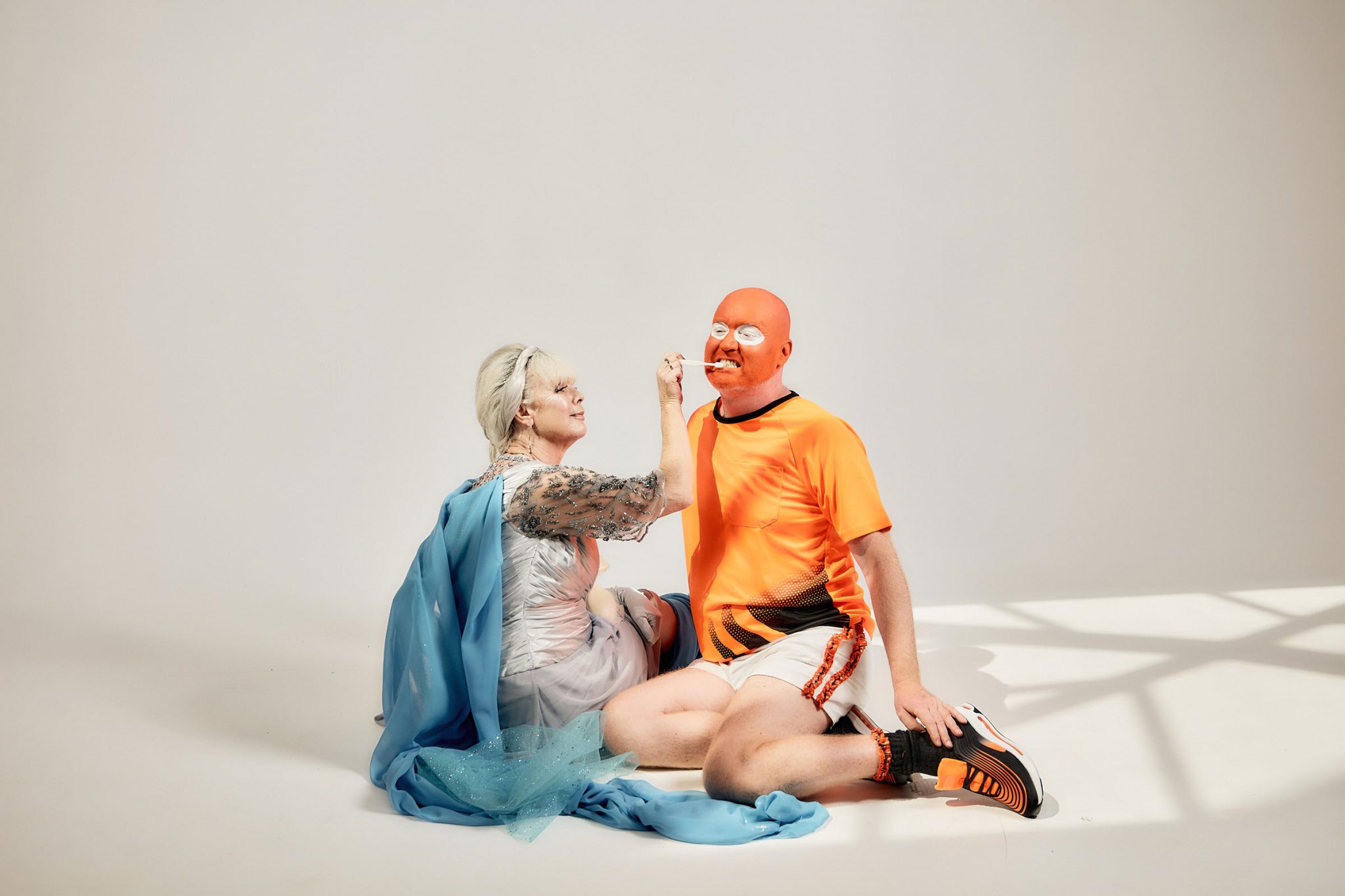 OH DEER!
APHIDS (Australia)
When?
Fri 13 Oct 2023 -
Sat 14 Oct 2023
7.45pm
Where?
Courtyard Theatre,
Leeds Playhouse
Playhouse Square, Quarry Hill, Leeds LS2 7UP
What?
Theatre
Tickets
Pay What You Can £2–£25
Recommended price £25
Plus booking fees
Popular culture has a thing for orphans.
Movie theatres, books and comics are full of little lost orphans who depend on themselves, pluck up the courage for adventure and make a few wisecracking friends along the way. Of course not everyone gets a happy ending.
Australian company APHIDS make a lively new space to reflect on personal and universal experiences of loss, working with people who have lost a parent – from Melbourne to Leeds.
From a wide-eyed fawn alone in the forest, to a powerful ice princess whose parents are lost at sea – this playful performance moves away from the idealised orphans of fairy tales to contemplate the reality of coping with bereavement, all with a nod and a wink.
Your Experience
What to expect
This is a seated performance within a theatre venue. The performance contains text, movement, sound, music and projection.
Content guidance
This performance includes smoke/haze and discussion of death, loss and grief. May include mild language and references to drug use.
Access information
Step free access
There is step free access to the event and there are accessible toilets at the venue.
Rest area
A rest area is available.
Seating
The tiered seating is high-backed.
Open door policy
We have an open door policy across all shows at Transform, meaning ticket holders are welcome to come and go as they need.
Credits
This project was commissioned through RISING's 2020 A Call to Artists initiative, a program supported by Creative Victoria and City of Melbourne. 
Commissioned and produced by RISING. Co-commissioned by Transform. 
This project is supported by the Australian Government through the Australia Council for the Arts, its arts funding and advisory body, the Victorian Government through Creative Victoria, the City of Melbourne and the Besen Family Foundation. 
You may also like: