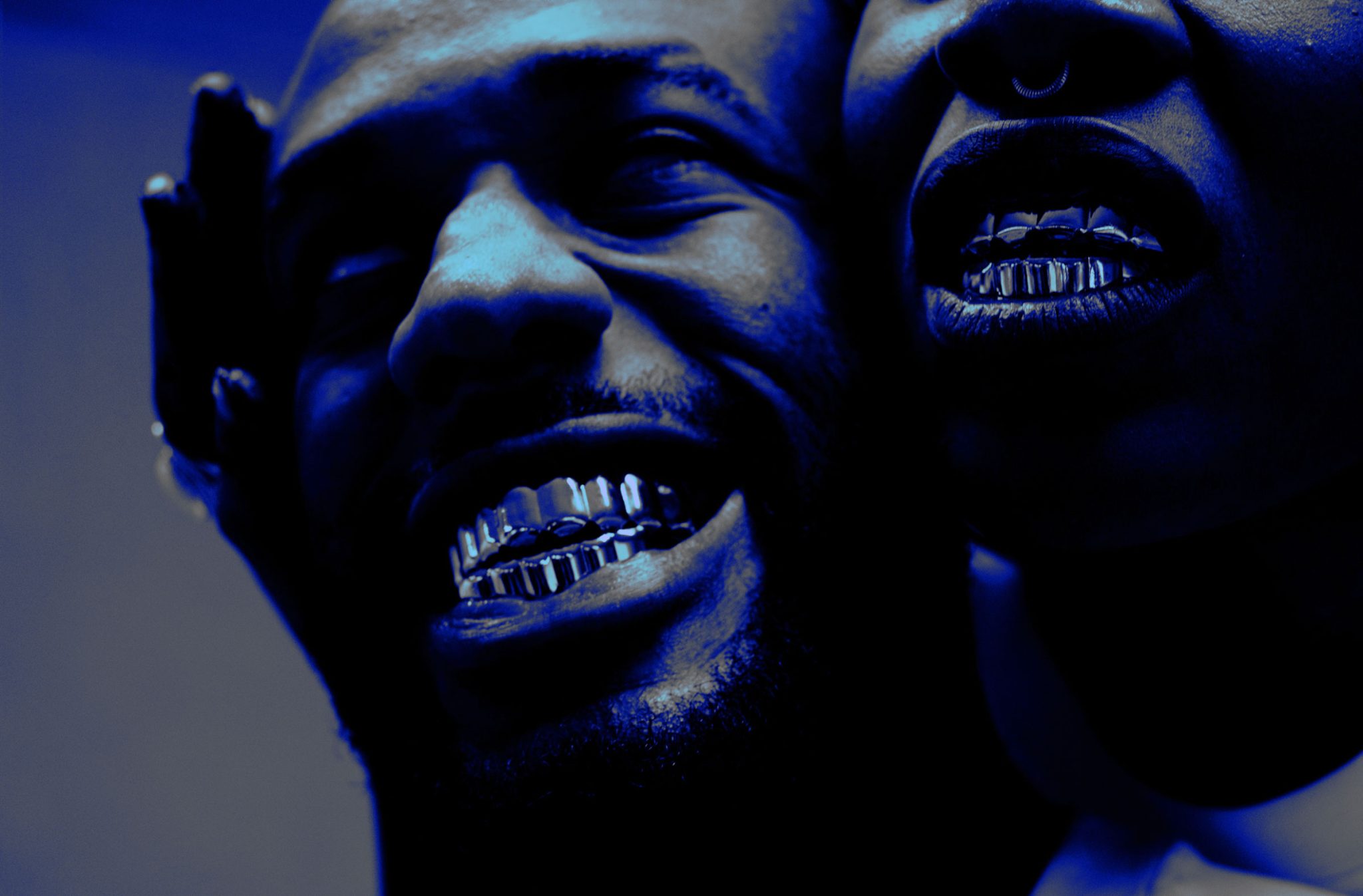 DARKMATTER
CHERISH MENZO (Netherlands)
When?
Sat 14 Oct 2023
7.30pm
Where?
Main Theatre, Leeds School of Arts
Leeds Beckett University,
City Campus, Portland Way, Leeds, LS1 3PB
What?
Dance, Performance
Tickets
Pay What You Can £2–£25
Recommended price £15
Plus booking fees
In her new creation, Cherish Menzo and her onstage partner Camilo Mejía Cortés look for ways to detach their bodies from the way they are perceived and the daily reality in which they move.
They look up to the sky, at dark matter and at black holes that meet and collide to give birth to a new, (afro)futuristic and enigmatic body.
This dance performance incorporates the Chopped and Screwed method – a remix technique from hip hop music in which the tempo is sharply reduced. By stretching the notions of time, the register changes and the performing body transcends into a different state.
The performance is soundtracked by the Distorted Rap Choir – the voices of local Global Majority people whose voices are altered and warped to bring new meanings to this other-worldly and futuristic experience.
Your Experience
What to expect
This is a seated dance performance within a theatre venue. The performance contains movement, sound and visuals.
Content guidance
The performance contains strobe light and an extended black out. The performance also includes partial nudity. There are high sound levels (ear plugs will be available).
Access information
Step free access
There is step free access to the event and there are accessible toilets at the venue. 
Rest area
A rest area is available.
Seating
The tiered seating is high-backed.
Open door policy
We have an open door policy across all shows at Transform, meaning ticket holders are welcome to come and go as they need.
Credits
Produced by GRIP, Frascati Producties
Co-produced by Kunstenfestivaldesarts (Brussels, BE), CCN-Ballet national de Marseille dans le cadre de l'accueil studio / Ministère de la Culture (France), actoral festival (Marseille), STUK (Leuven), La Villette (Paris), Festival d'Automne à Paris, Beursschouwburg (Brussels), De Coproducers (Netherlands), Perpodium (Belgium).
With the financial support of the Flemish Government, The Performing Arts Fund NL, Ammodo, Tax Shelter of the Belgian Federal Government, Cronos Invest.
Performances at Transform 23 supported by the The Embassy of the Kingdom of the Netherlands for the UK and Ireland and LEEDS 2023: Year of Culture
You may also like: