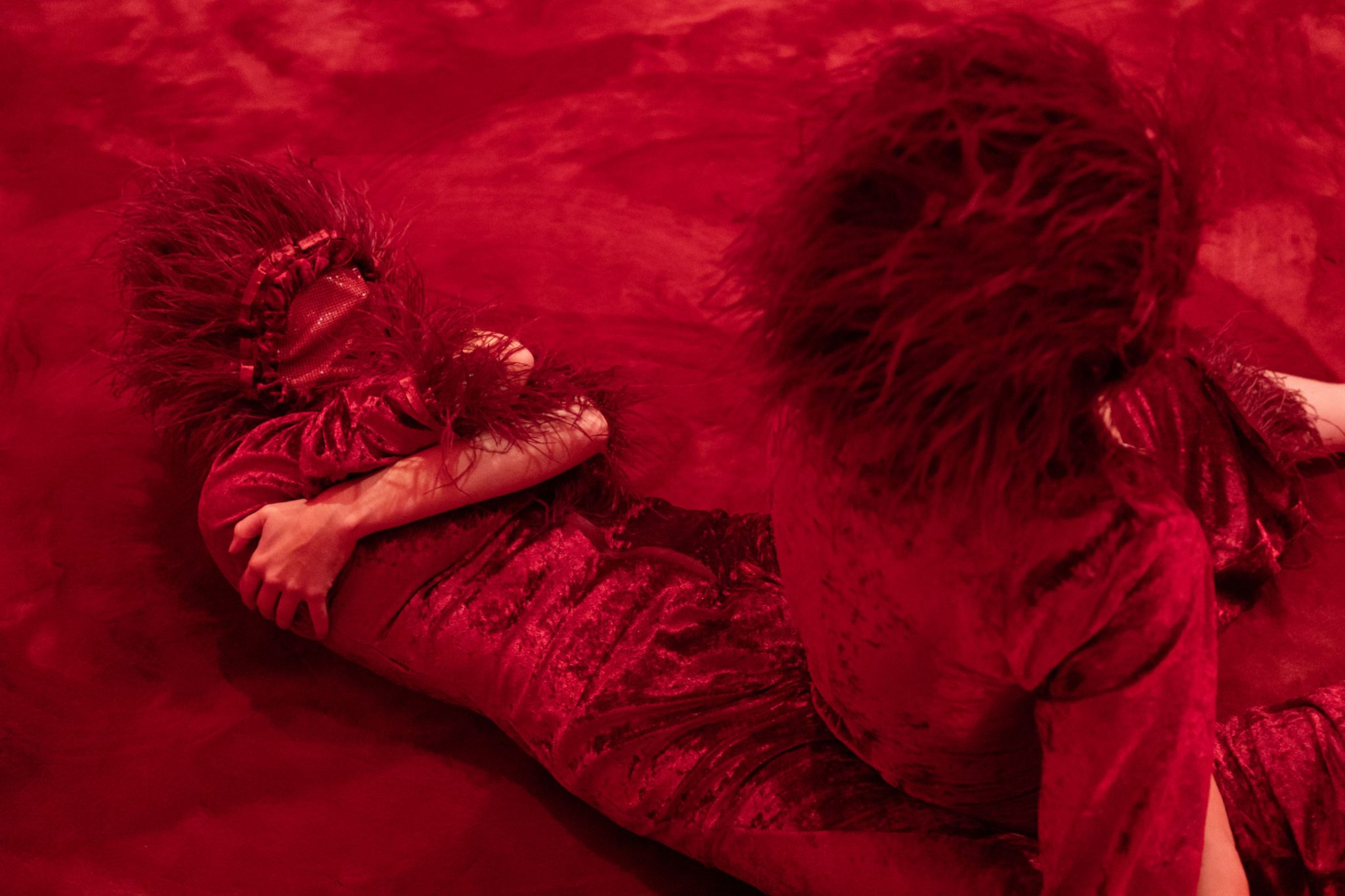 BLOOD BONE BREATH
HANNAH BUCKLEY, HOLLIE MILLER & CRAIG SCOTT (UK)
When?
Fri 20 Oct 2023
From 6.30pm
Where?
Studio 3, Yorkshire Dance
3 St Peter's Buildings
St Peter's Square Leeds
LS9 8AH
What?
Performance, Dance, Durational
Tickets
Pay What You Can £2–£25
Recommended price £15
Plus booking fees
Enter this womb-like installation – a soft, red room alive with the ebb and flow of three performers' movement.
You're invited to rest and relax as the dancers follow their senses and navigate their relationships whilst exploring the space.
Accompanied by a meditative soundscape, imagery emerges and disappears in cycles of metamorphosis. Blood Bone Breath is co-created by dance artists Hollie Miller and Hannah Buckley with live sound from Craig Scott. The installation brings together movement, image and sound to prioritise softness, slowing down and cultivating deep listening. Blood Bone Breath navigates intimacy, agency and being in relation to one another.
You are invited to step outside of the flurry of the festival and relax within this deeply reflective space where bodies and atmosphere intertwine.
Your Experience
What to expect
This is a durational performance, where the audience are free to come and go as they please. There may be a short wait to enter the space. This performance contains movement and a soundscape.
Language
There is no speech in this performance.
Access information
Step free access
There is step free access to the event and there are accessible toilets at the venue.
Rest space
A rest space is available.
Seating
The seating is flexible and consists of mainly of bean bags with the option of high-backed chairs.
Open door policy
We have an open door policy across all shows at Transform, meaning ticket holders are welcome to come and go as they need.
Credits
Supported by Yorkshire Dance, Wainsgate Chapel and Studio 307 and using public funding through the National Lottery from Arts Council England.
You may also like: