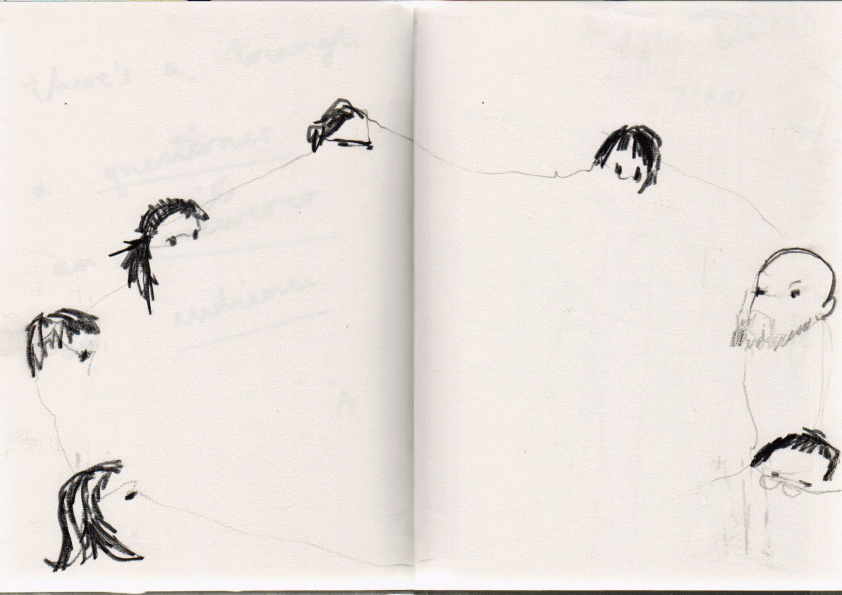 20 October, 2021
On documenting the rehearsal room: Lowri Evans
Artist Lowri Evan's journal of intimate, and often light hearted drawings offer an alternative documentation style for Quarantine's 12 Last Songs rehearsal process. As fluid as the rehearsals themselves, this series of drawings connect us with the unpredictable process of casting and creating this epic, durational work which premieres at Leeds Playhouse on Saturday 23 October 2021.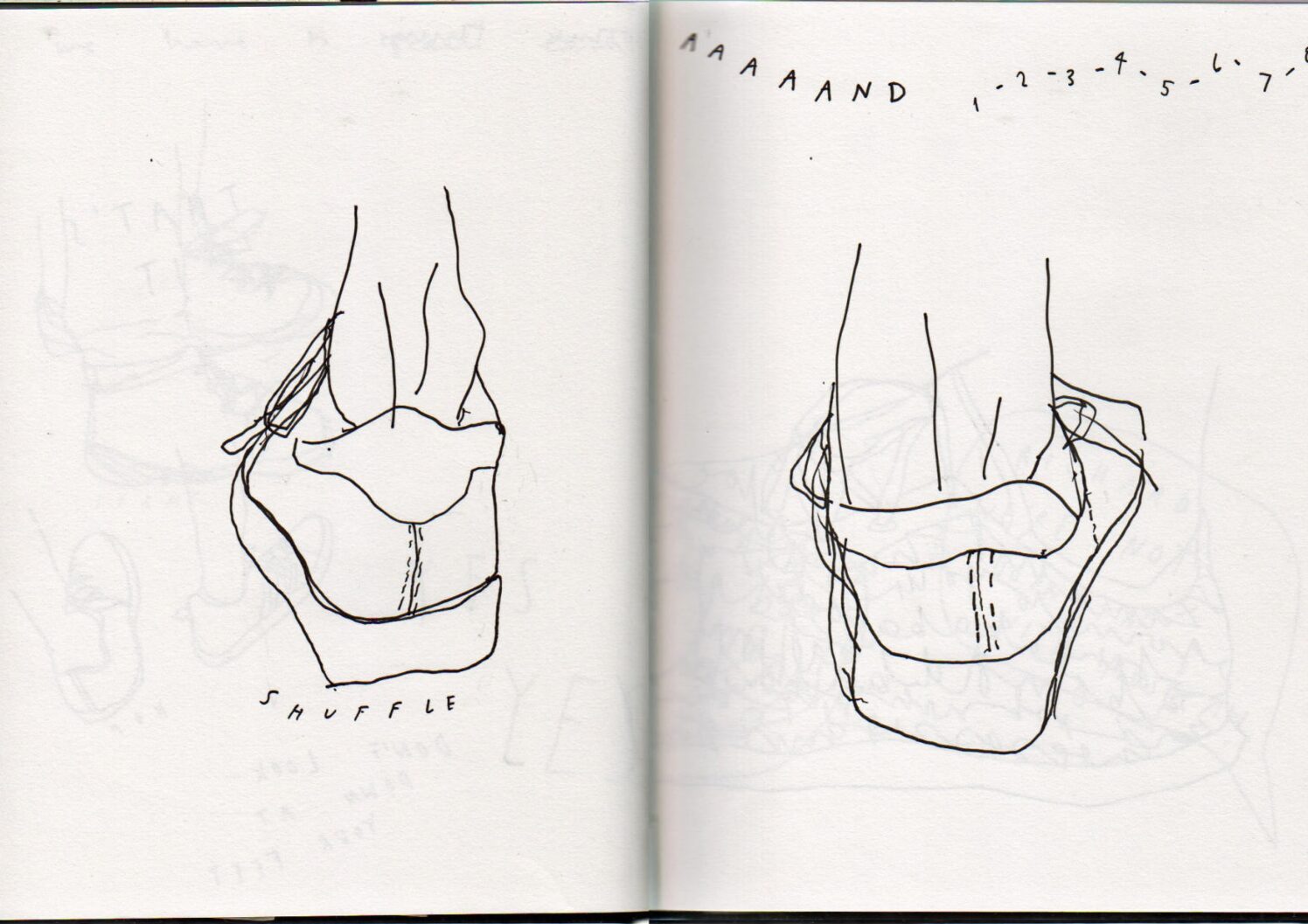 How did you come about making this rehearsal diary?
I've been friends with Quarantine for about fifteen years. What I like about Quarantine is it's hard to know where they start and end; it's never just the work, it's the people. So it's easy to be a friend of theirs. Like with most of my friends we've worked together in different ways over the years. But this is the first time I've got to document their process, which I did with words and pictures over two weeks in the summer.
I keep a lot of sketchbooks, detailing everyday life or art projects. The act of writing and drawing helps me remember even if I don't look back on them very often. It also keeps me engaged in the present and pay close attention. So diaries underpin a lot of what I do, and I like it when I get the chance to make them public as they are quite solitary and hidden. Like a rehearsal process really.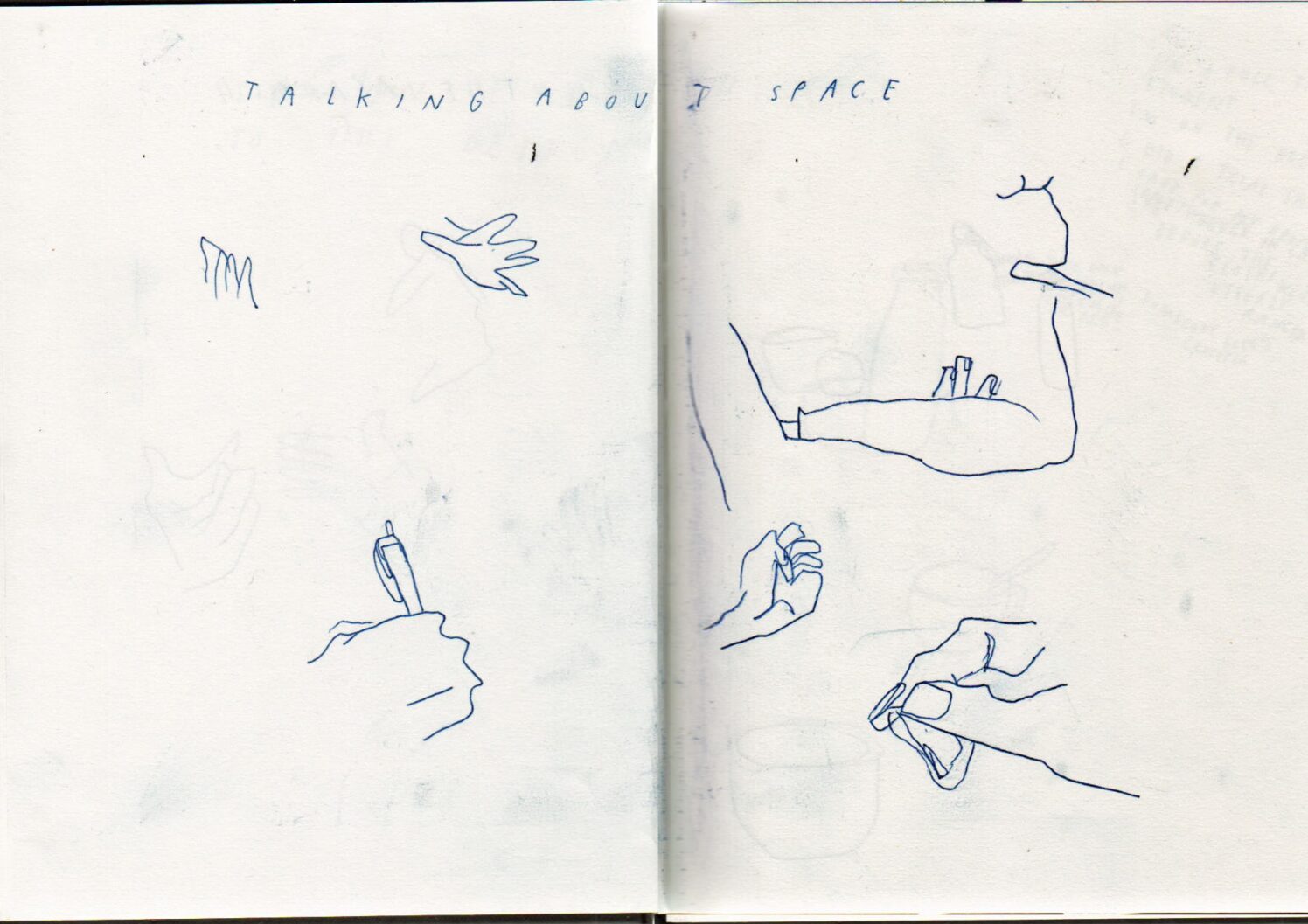 What did you enjoy about the process? 
I like the impossibility of attempting to capture a moment – from who's point of view, how to record an experience that belongs to so many people, how to draw something that's moving, write something that's spoken, let feelings fall onto the pages. I also liked being close to the process, but being just on the outside. It's an exciting spot to be.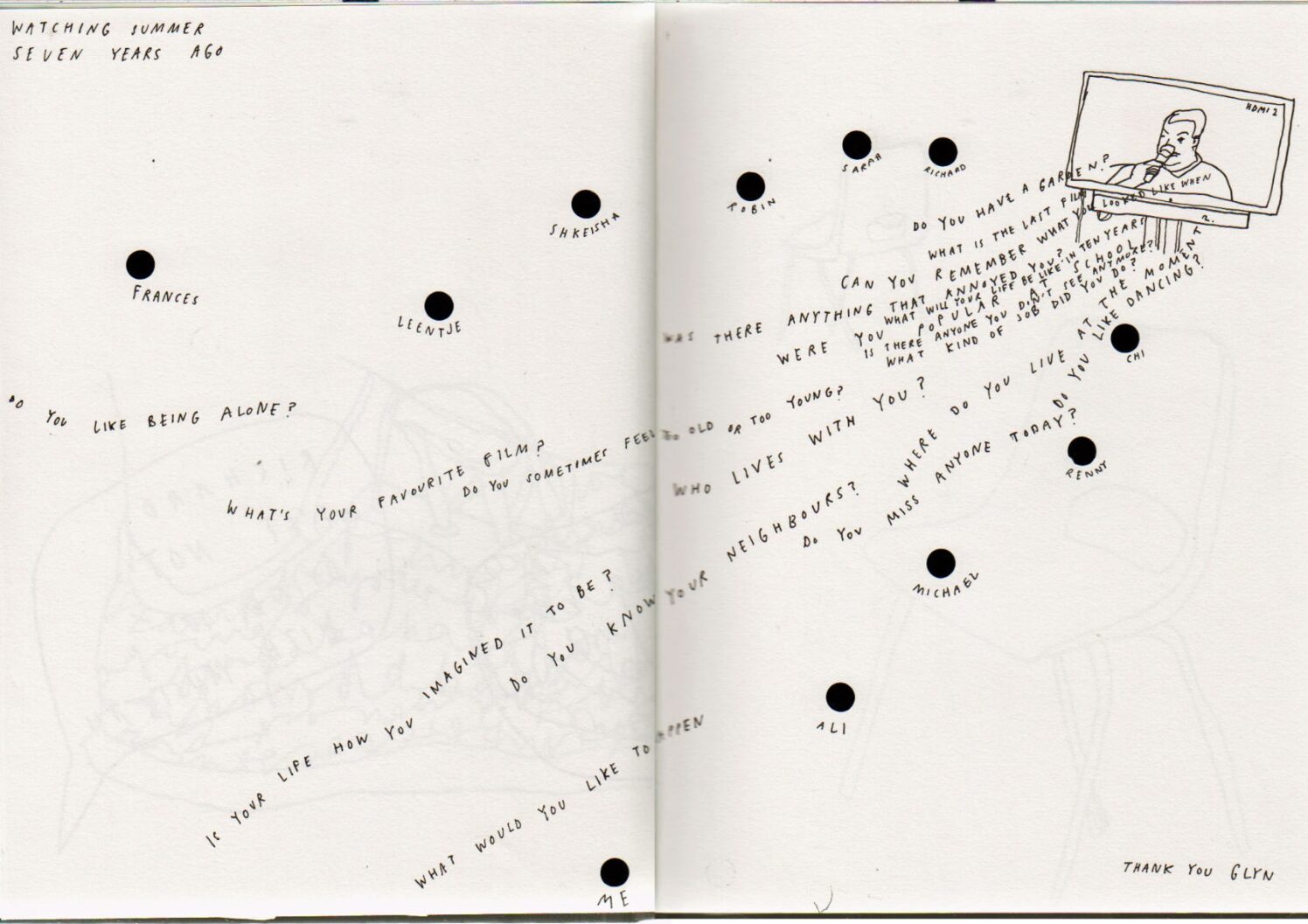 What was your favourite moment to capture?
I really love drawing people's hands. They move all the time, so it's not about making them look realistic or still, like a photo could. It's about something else, something ephemeral.
Explore the full journal of drawings by Lowri here.
12 Last Songs will be premiering at Leeds Playhouse on Saturday 23 October from 12 midday-12 midnight. As part of our commitment to inclusion and accessibility, Transform is trialling a Pay What You Can ticket model. With options ranging from £2-£25, audiences can select their chosen ticket price based on their individual financial circumstances.