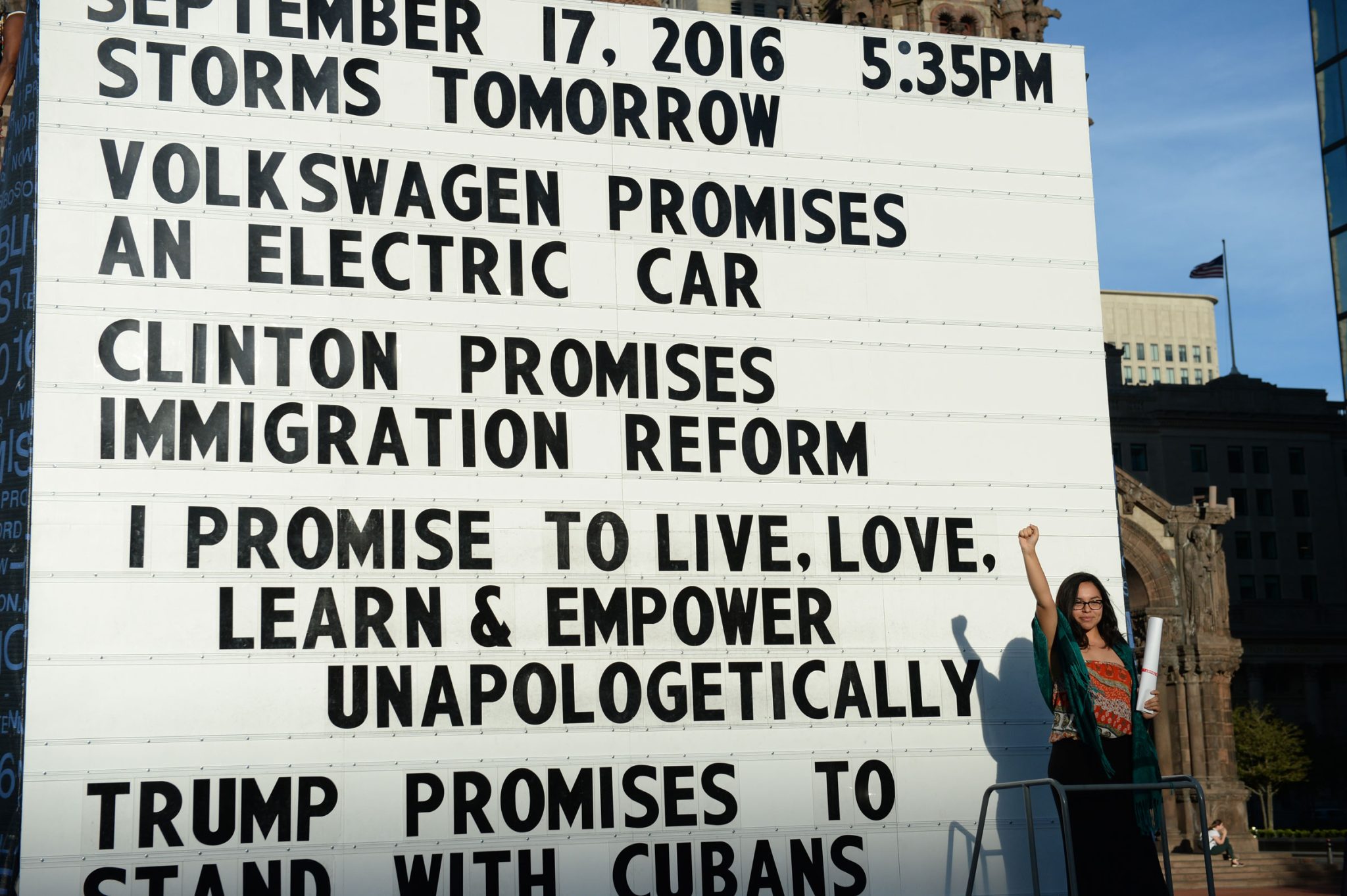 PUBLIC TRUST
PAUL RAMÍREZ JONAS (USA)
When?
Wed 11 Oct 2023 -
Fri 13 Oct 2023
12–10pm
Where?
Leeds Train Station
New Station St,
Leeds LS1 4DY
What?
Installation, Interactive, Drop-in
Tickets
Free, no booking required
How serious are the promises we make to one another, the vows we take? What about the pledges made by our public leaders?
Public Trust asks you to make a promise and examine the value of your word.
Your vow is recorded in a drawing you can keep, and then displayed on a monumental marquee board for passers-by to see.
This board places your words alongside other promises made by politicians, scientists, economists, corporations and weather forecasters, all chosen daily from headline news.
Your Experience
What to expect
This is a public installation where passers-by are invited to interact by making a pledge or promise.
Duration
Just show up to experience at any time. There may be a short wait.  
Access information
Step free access
All entrances to Leeds Train Station are step free. There are accessible toilets.
Seating
There will be some seating available.
Credits
Presented in association with Fierce. Originally commissioned by Now + There.
Co-presented by Leeds Train Station in association with Light Night.
You may also like: