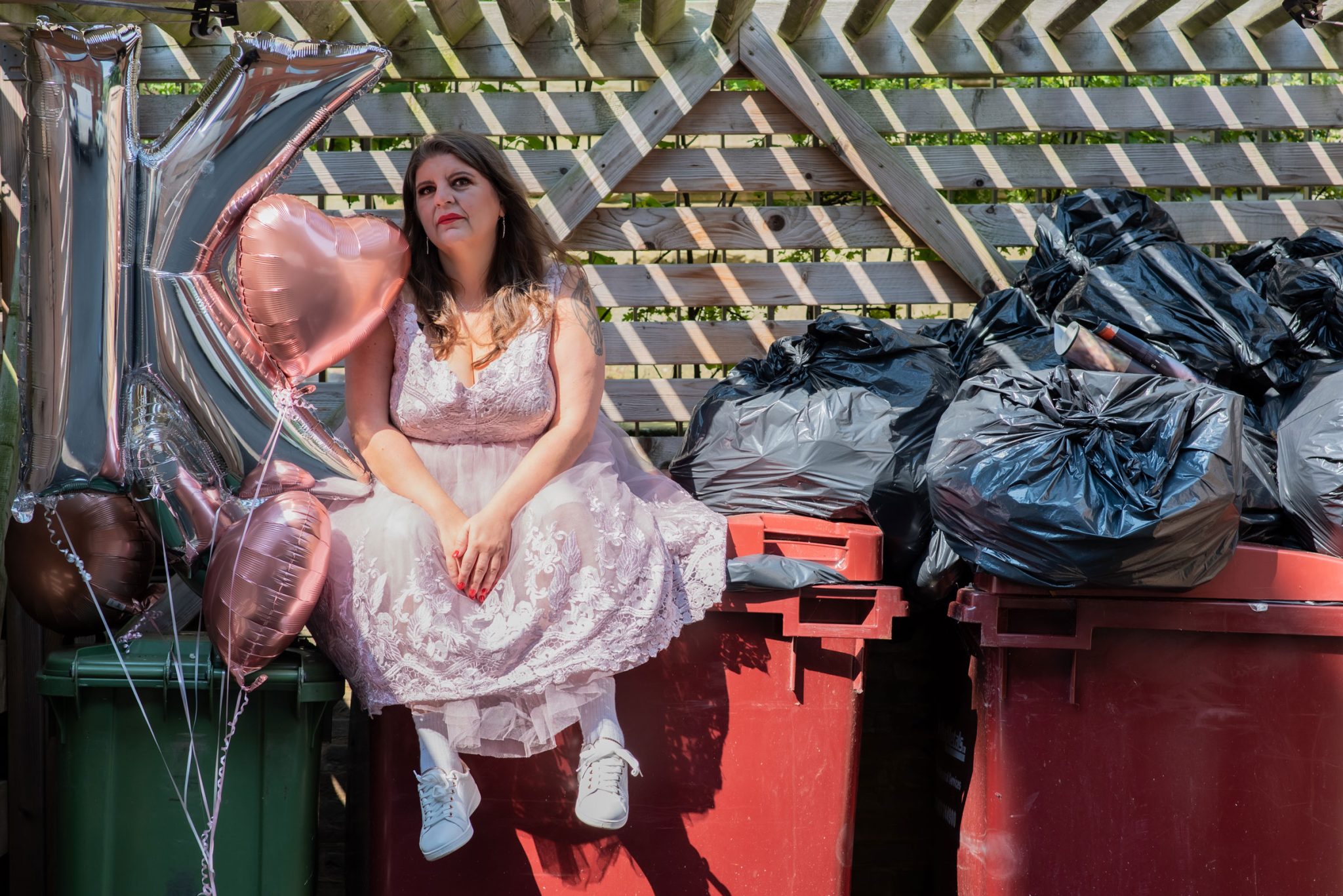 GET OFF
KATY BAIRD (UK)
When?
Fri 20 Oct 2023 -
Sat 21 Oct 2023
8.30pm (Fri), 6pm (Sat)
Where?
Main Theatre, Leeds School of Arts
Leeds Beckett University, City Campus, Portland Way
Leeds LS1 3PB
What?
Performance, Theatre
Tickets
Pay What You Can £2–£25
Recommended price £15
Plus booking fees
Join dedicated pleasure seeker and self-proclaimed hot-mess, Katy Baird as she fearlessly unveils her journey in search of the ultimate euphoric experience that unites us all.
Will the pulsating bass line of a nightclub offer the long-awaited high? Could spontaneous dancing at a house party ignite the euphoria she craves? Or perhaps, the ultimate ecstasy lies in the most unexpected of places.
With unwavering determination, Baird offers a raw and unfiltered glimpse into the human desire for connection, exploring the depths of our desires and questioning the autonomy we have in choosing where we seek it.
Indulge your senses. Embrace the chaos. Discover the essence of shared euphoria. Welcome to Baird's unfiltered odyssey — a performance that will captivate, challenge and ultimately bring us all closer together.
Your Experience
What to expect
This is a seated performance within a theatre venue. The performance is a solo show and includes spoken text, video and sound.
Content guidance
This performance contains natural bodily functions, a human naked body and perceived drug use.
Getting here
Leeds School of Arts is located off Portland Way in central Leeds (the building is adjacent to the Leeds Civic Hall/Leeds General Infirmary). There will be signage displayed outside the building directing you to the theatre.
Access information
Captions
Both performances are captioned.
Step free access
There is step free access to the event and there are accessible toilets at the venue.
Rest area
A rest area is available.
Seating
The tiered seating is high-backed.
Open door policy
We have an open door policy across all shows at Transform, meaning ticket holders are welcome to come and go as they need.
More information
Head to Transform's Access page for more information about access at the venue.
Credits
Co-commissioned by Transform and Battersea Arts Centre with further support from Artsadmin, Tramway, CAMPO, Attenborough Centre for the Creative Arts, Cambridge Junction and Horizon. Using public funding through the National Lottery from Arts Council England. 
Creative credits can be found on the Transform 23 programme sheet here.
You may also like: