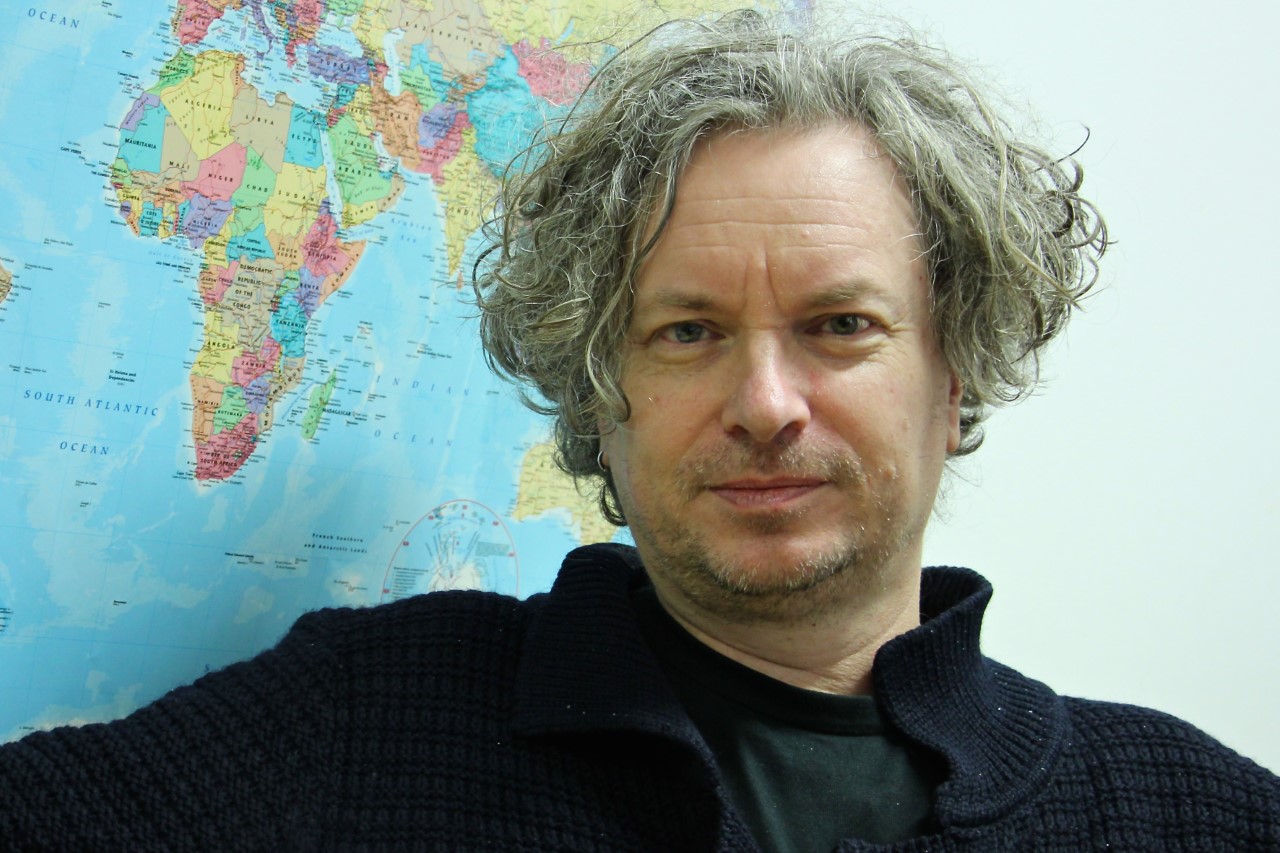 20 October, 2021
"A kaleidoscopic glimpse at a slice of society"
Quarantine's Co-Artistic Director Richard Gregory gives an introduction to his epic durational work
12 Last Songs
, and the process of making it over the past 18 months.
12 Last Songs is a 12-hour long event. We're making it for the first time with Transform, on stage at Leeds Playhouse. It will be a cross between a performance and an exhibition of people. It's not a play – there are no actors, no fictional characters, no single 'story'. 
From midday to midnight, we'll invite a whole range of people onto the stage and talk with them about their work and their lives – who they are, what they do in and out of work, what they believe in, how they see themselves in relation to others. It will work like a series of overlapping shifts. A hairdresser might come for an hour and cut someone's hair, a chef for three hours to prepare a meal, a decorator might take eight hours to wallpaper a wall. 
"It is an attempt to create a complex, fragmented mass portrait, a kaleidoscopic glimpse at a slice of society. "

- Richard Gregory, Quarantine's Co-Artistic Director
It is an attempt to create a complex, fragmented mass portrait, a kaleidoscopic glimpse at a slice of society. Now feels like an important time to be talking about work. Since the pandemic, I've been thinking a lot about my own relationship with it – why I do it, what I get out of it, what it contributes to society – but there's also been a collective shift in the way we work, and in the way we value certain professions that were perhaps less visible or overlooked before.
In 12 Last Songs, work becomes a lens to talk about wider things – about the way that society is structured, about beliefs and values, economics and politics and identity, about entitlement and inheritance, and the privileging of one type of work over another.
We've been working on 12 Last Songs for almost two years. At first, the focus wasn't on work. It was about trying to find ways to gather people together who might not usually be in the same room at the same time – a response to growing social divisions and an attempt to break out of our bubbles. We decided that inviting people in because of the work they do might be a good way to bring very different people together. Everyone invited in is paid for their time.
Quarantine's work has always – or for the past 22 years at least – been interested in who people are and how they experience the world. We often mix experienced performers with people who've never done anything like this before. Our theatres are important civic spaces and we question who gets to have a voice within them – who gets seen and heard. When we invite people on stage, they are not interpreters of other people's ideas, but individuals, each with their own story. Questions of representation lie at the heart of our work.
The framework, or backbone, of 12 Last Songs is a text of 650 questions. These will be projected on a screen, one by one over the 12 hours, so everyone can see them. There are four performers whose job it is to ask these questions of the workers who are invited in – and other questions that emerge in response to whatever they say. The questions follow an arc – from the start of the day to its finish; the shape of a working day and a working life; birth to death.
So, there are a set of stable elements, a fixed superstructure, but so much of the show is created live. The conversations aren't prepared – we have no more idea what the workers will say than the audience have. Which is exciting, isn't it?
12 Last Songs will be premiering at Leeds Playhouse on Saturday 23 October from 12 midday-12 midnight. As part of our commitment to inclusion and accessibility, Transform is trialling a Pay What You Can ticket model. With options ranging from £2-£25, audiences can select their chosen ticket price based on their individual financial circumstances.