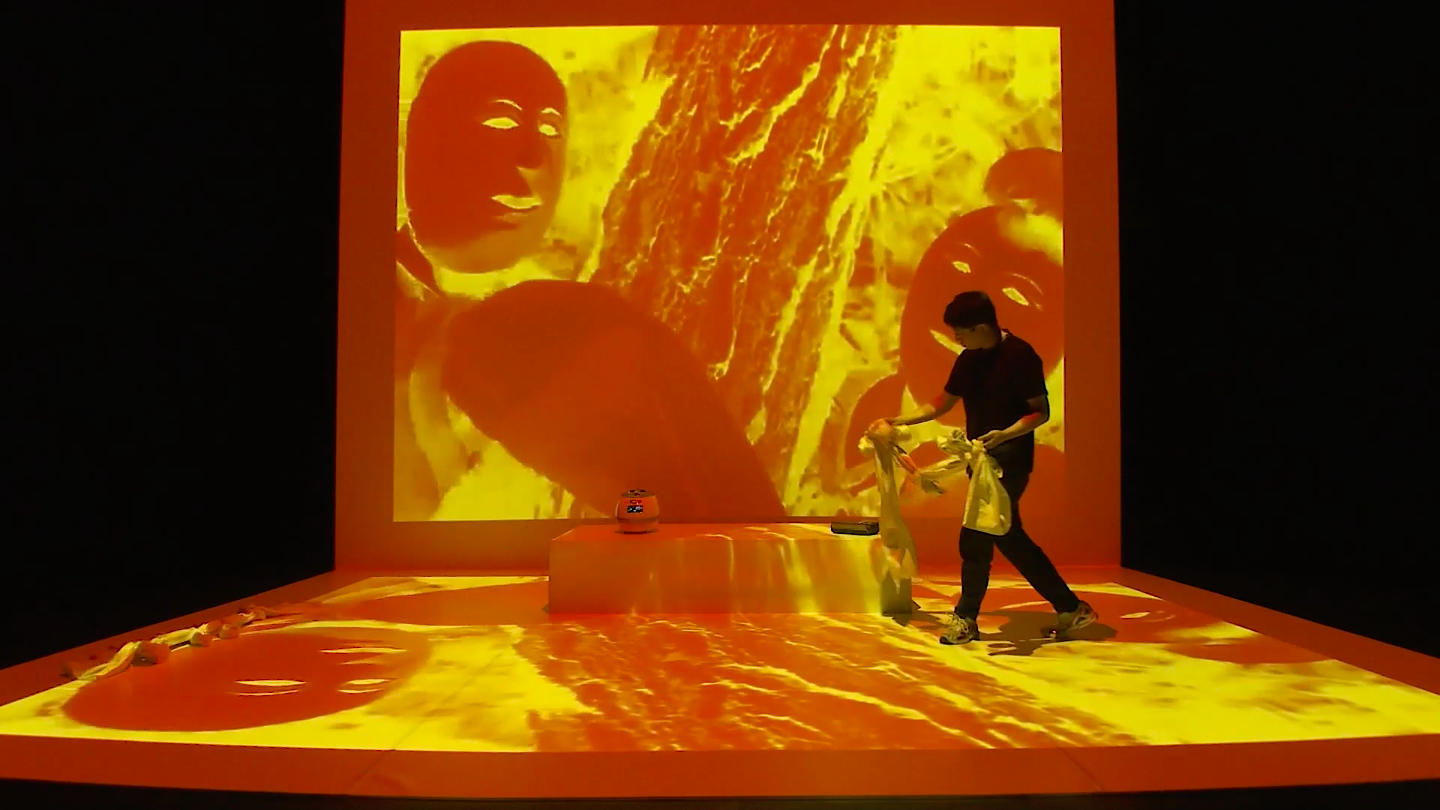 03 March, 2022
An introduction to Bibisae and Korean theatre with Jaha Koo
"What kind of theatre does this city remember?"
Bibisae is a half-dragon, half-bird folk character with the face of a goblin. Her history is complicated, and as full of unexpected changes as that of Korea itself. While making 'The History of Korean Western Theatre', South Korean theatre maker and composer Jaha Koo asked himself "What are the last 100 years of memories this city has?" Jaha found that the history of Korea, and the traditional mask performances in which Bibisae was a key character are closely tied, and made some discoveries he did not expect.
Find out about Jaha's research journey with Bibisae in this time-hopping video, mixing archival footage with previews of Jaha's performance.