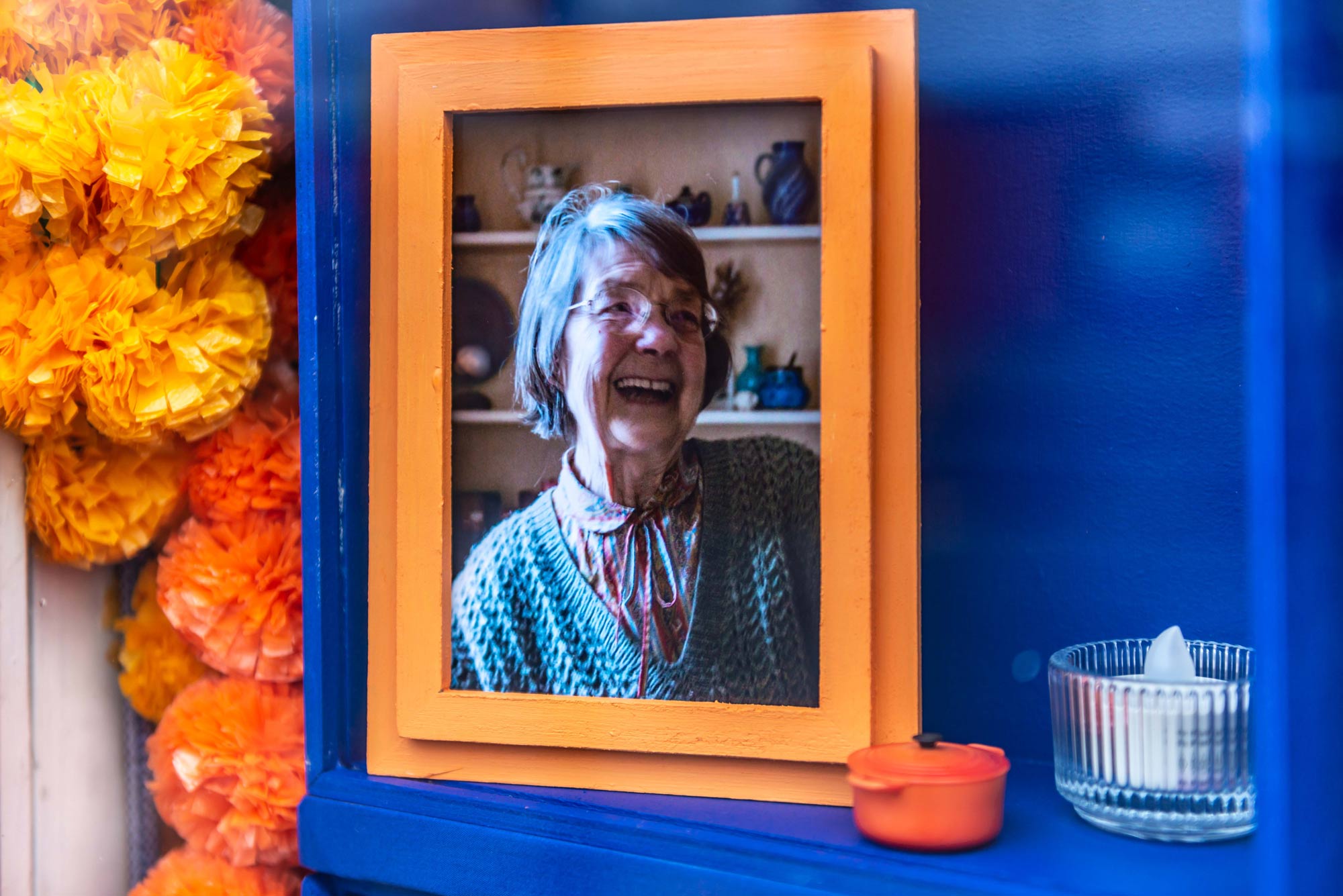 The Ofrenda – submit your contribution
Who would you like to remember? It could be someone you've lost recently or a bereavement from decades ago. It could be an ancestor or someone famous who's died. We want to celebrate them.
WHAT IS AN OFRENDA: To celebrate Día de los Muertos (Day of the Dead) in Mexico, people build 'Ofrendas' (Spanish for 'offering') to remember friends, family and people of significance. Often brightly coloured and ranging in scale, these offerings take the form of displays with treasured photographs, flowers, candles, food and significant objects to mark the complex and beautiful lives of those who have passed on from this world. The Grief Series have created a Ofrenda installation in the windows of CLAY Centre for Live Arts in Leeds, Regents street.
Submit a picture and a memory of a person or a pet that you have loved and lost with the form below and The Grief Series will add it to the Ofrenda. The Ofrenda will be updated once a week.
The Ofrenda is part of an ongoing collaboration between artists from Zion Studio in Mexico City and Ellie Harrison from The Grief Series in Leeds.
---