ANNOUNCING INTERNATIONAL COLLABORATIONS
Mon 27 Mar 2023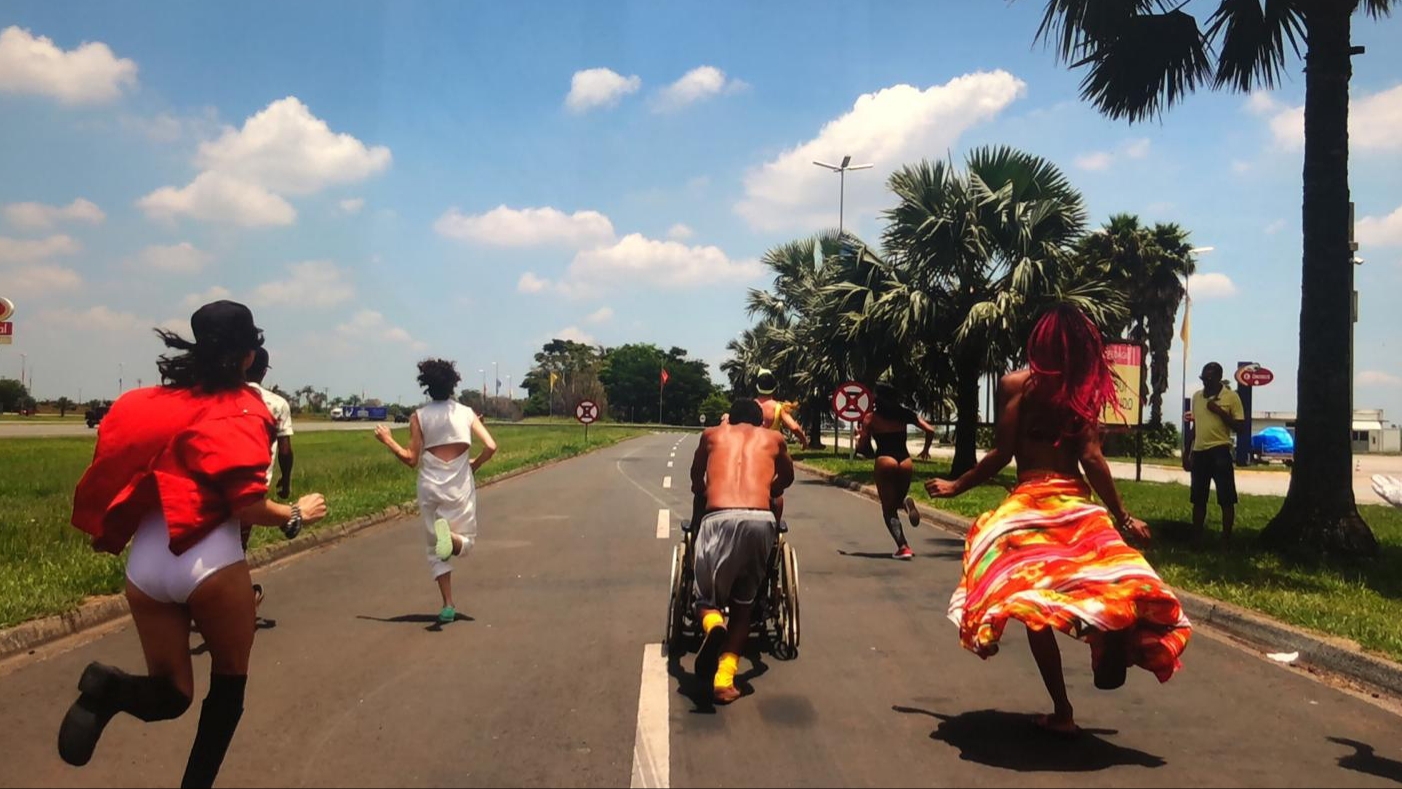 We are busy planning our next festival, Transform 23, which will run from 11-21 October 2023 and be our most ambitious edition yet. Forming a staple part of LEEDS 2023 Year of Culture the festival will connect with partners across the city to present trailblazing international shows and events, focusing on performance that defies categorisation and speaks to the complexity of our current moment.
In the meantime, we are excited to announce two new Transform commissions which are currently in the making and will be presented with festival peers internationally before heading to audiences in Leeds… Pumpitopera Transatlântica by Brazilian group MEXA and OH DEER! by Australian experimental art collective APHIDS.
Pumpitopera Transatlântica, MEXA
Based in Brazil, MEXA was formed in 2015 as an activist initiative, following episodes of violence in homeless shelters in São Paulo. Since its genesis, the collective explores and debates the distances and proximities between the street and the museum, life and art, politics and aesthetics. Since 2020, we have been working remotely with MEXA and São Paulo based cultural space Casa Do Povo to develop a new production inspired by the epic Homer's Odyssey. Pumpitopera Transatlântica will be a new opera revisiting Brazilian dance music of the 90's and exploring the personal odyssey's, or journeys, of MEXA's founding members. MEXA will ask, as a group founded by homeless people, where do you return to if you don't have a home? Co-produced by Transform and supported by LEEDS 2023, this extraordinary production will be seen at Kunstenfestivaldesarts in Brussels this May, before making its journey to Leeds this Autumn.

APHIDS is an artist-led experimental art organisation based in Naarm/Melbourne, creating art for urgent times. APHIDS is led by Lara Thoms and Mish Grigor with Executive Producer Anna Nalpantidis and is collaborative, risk-taking and future focused. OH DEER! will be a playful performance work that burrows into pop culture's most beloved stories and pulls the stuffing out of the orphan trope. Movie theatres, books and comics are full of little lost orphans who depend on themselves, pluck up the courage for adventure and make a few wisecracking friends along the way. Of course, in reality, not everyone gets a happy ending. In OH DEER!, APHIDS will create a lively new space with adults who've lost a parent to share some perfectly pleasant pathos. This new participatory production, working with adults with lived experience of parental loss, is commissioned and produced by RISING, a festival in the heart of Naarm/Melbourne, where it will premiere this June. OH DEER! is co-commissioned by Transform.

These two extraordinary international productions will connect deeply with communities across Leeds. More details to be announced soon.